After the pandemic, the fitness sector is changing rapidly. The industry is seeing yearly memberships increase in some cases, despite the pandemic's limitations on gym capacity.
People can maintain both health and quality of life regardless of their location.
However, this gets attributed to the anticipated increase in fitness software for personal trainers.
Considering the rapid development of training applications, many trainers are adopting them to meet the rising need for online training and better customer engagement.
Training software enables professionals to organize and automate client interactions, including payment collection and session planning.
This article will tell you everything you should know before paying for personal training software apps.
Benefits of a Personal Trainer Management Software
1. Efficient Resource Management
PT software saves multiple resources, including time and effort.
Applications allow you to automate your sales process and customer engagement. You'll understand better when you try it. You can provide seamless scheduling and communication. Personal training software simplifies marketing campaigns, transaction management, and other critical tasks.
You can free more time to concentrate on higher-level responsibilities, which you can only do if you free up your time with automation.
2. Boosts Personal Credibility
Professional apps present a terrific approach to increasing your reputation simultaneously. Especially if you want to wow your customers.
Consider how likely you are to believe and transact with a service provider who lacks a digital footprint and whose invoices lack a logo.
Getting products from a producer without their name on packages.
Looking at things from the client's perspective provides a more straightforward approach. It highlights the importance of branding and consistency in relaying your business's formal posture.
3. You'll Optimize Engagement and Communication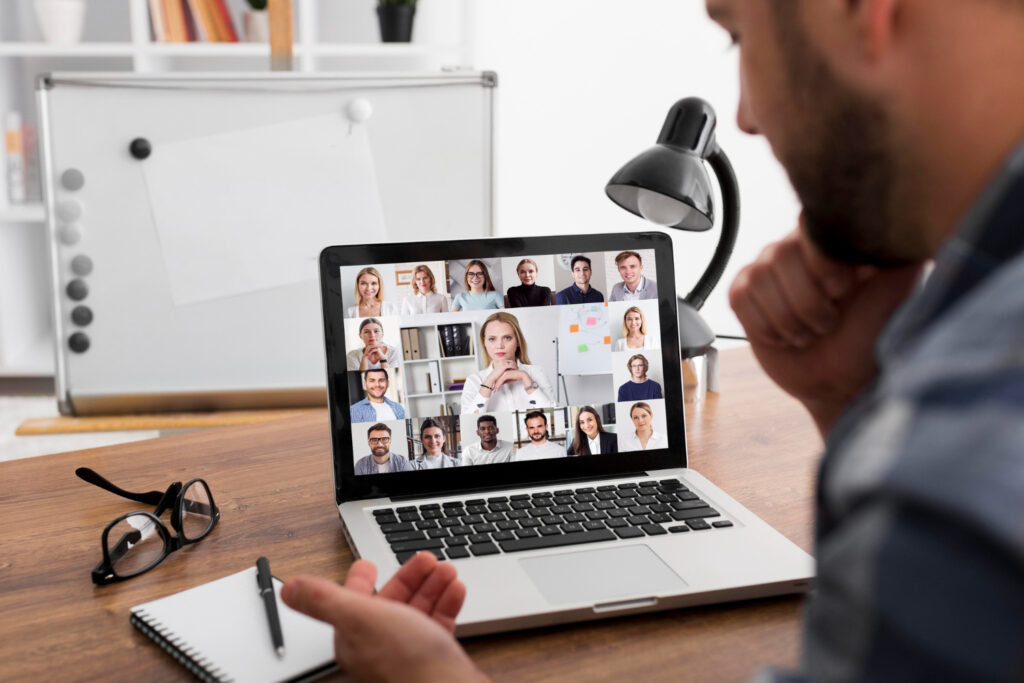 Effectively interacting with your customers is a very crucial task. Especially when you are running a business that provides personal training.
However, it can demand excessive amounts of time.
Thanks to personal training software, you can seamlessly manage and maintain your customer. Improving your communication and marketing at once.
Online applications give customers the privilege of booking sessions on demand. They can simply review your calendar and pick a date and time that suits them. You spend less time responding to individual emails and answering calls for appointment inquiries.
4. Build Customer Retention
Thanks to the software's intégration capabilities, you can store client account records and communicate using a single interface. This also gives you a marketing and up-selling advantage with the ability to analyze and segment your customer database.
You can build templates, schedule posts, marketing emails, workout reminders, and send diet plans using pt software. This helps improve marketing campaigns.
Automating client bookings and service management will save you a lot of time and increase your ability to reach more clients.
5. Strengthens Your Brand Image
Many personal trainers become so intending to build a brand. You want to provide practical solutions and even better customer service.
Thankfully, you can achieve all this without breaking a sweat using personal training software. It will help you build and establish a renowned brand perception by helping you appear more organized and professional.
Training applications allow clients to book sessions at their convenience and everyone's comfort.
The apps integrate unified communication channel's to strengthen engagement and brand reach. It puts you before your audience at any time. You can send reminders, meal plans, workout routines and other products. All are tailored to the needs of each client.
6. Helps You Track and Reward Clients Properly
Many personal trainers attach a loyalty rewards program to encourage customers to follow your program.
You can also use reward programs to encourage client's to make referrals and repeat business, including platform engagement.
Let's Consider the Following Example To Help Visualize The Concept :
Say you offer x points whenever your client spends a dollar on your services. Then, loyal clients get to accumulate points that they can redeem to reduce shipping costs or get access to exclusive products.
You can also charge annual fees for a premium membership, providing multiple services that remain exclusive to prime members. Once you include services that your clients love, you get guaranteed annual revenue.
Other loyalty programs include offering credit when someone brings referrals. This gives your current clients the incentive to bring a friend and tell their neighbors about you.
The choice is yours
You can use multiple avenues of personal training solutions to promote your services and build your brand. If you do it right, you can increase sales, retention, and lead generation.
Once you have established your customer loyalty, more prominent brands will cease to matter.
Why It's Important to Reward Your Clients?
You may have been holding back from rewarding your clients. Nonetheless, you need to reconsider. Especially rewarding repeat customers and rewarding clients that bring referrals.
Consider adopting tiers for clients that book a given number of sessions.
Rewarding clients for their loyalty boosts the value of your business, encourages repeat business, and boosts revenue. Let's go deeper into it.
These are a few of the principal benefits brought by loyalty programs:
Boosts Value Perception: The perception that customers have towards their purchases rises when they believe they are receiving something priceless at no cost. Despite having achieved it, in many eyes they simply "receive something valuable for free."
This elevates the value of your business in their eyes and offers you an advantage above other businesses.
We all like to receive free goodies
Increases Customer Retention: Doesn't this option seem more feasible? Hiring a fitness coach for a charge while accruing reward points toward. Remember, the greater the incentives, the higher the apparent value.
What is the formula for rewarding customer loyalty?
You'll gain and maintain customers for life if you continually provide them with a fantastic experience and express your appreciation for their continued business.
Boosts Your Sales and Acquisitions Grow: Your customers spend time and money on your personal fitness solutions while they work their jobs. Therefore, building customer loyalty also raises your bottom line.
That is what we mean by a win-win situation!
What makes this the best part? Your training software can log and manage the rewards program for your loyal customers. Just enter the account details, and the app does the rest.
Many apps offer everything, including earning awards, monitoring point earning, sharing activities, and discovering new promotions. You will have a fantastic reward management program without having to do anything.
A Quick Checklist To Help You Choose The Best Software For Personal Trainers
Before you think about paying for any training software application, ensure that the solution you choose meets the following demands:
Your personal training application should have customized client forms with e-signature capabilities. This will speed up creating new accounts and making custom entries for each customer.
It should present a top-tier booking program that can be utilized by several of your members, regardless of their locations.
Maintain high security
Ensure to choose an application that complies with GDPR, HIPAA, PCI, and other information protection regulations. Your client data must remain secure at all times.
Customers may set up meetings, start virtual conversations, update their exercises and enter nutrition updates using a secure customer portal.
Your app should integrate with your landing pages and website to allow customers to make appointments and pay for membership online.
Ensure safe credit card transactions and paperless invoicing For better scheduling. It should also sync with your Calendars.
Consistent Support
Effective apps offer support by providing free workshops, short courses, group assistance, and other business resources.
Fits your company's needs
Your customers' demands are distinctive, just like your brand. Ensure to choose an app that allows you to customize and address all your needs as a trainer, including settings, branding, and information tracking.
Expand helps your company expand
You should get an application that is flexible enough to enable new entries on demand. This will help you increase your reach and expand the services you provide.
Get an app that has cloud-based applications. Your client network should have the capacity to log in using any device.
Three Key Solutions Provided By the Right Personal Fitness App Include
Many fitness trainers seek to employ trainer software applications to improve how they organize customer data, integrate calendars to manage booking schedules, and boost customer retention. Once done right, fitness software applications will help you establish three key business pillars:
1. Promotes Improved Customer management
In the past, coaches would enter client data into spreadsheets and store it in different files. The software allows you to handle billing, maintain customer accounts, save documents, and engage with customers using automation and marketing messages.
It helps you focus on customer retention.
2. Make customized diet and exercise routines
Many personal fitness applications enable trainers to generate personalized customer accounts and develop fitness and food programs tailored to each customer's requirements, including tracking and monitoring results.
Some trainers may find it simpler to use cloud application software when marketing fitness and nutrition services to prospective clients who aren't already utilizing them.
3. Helps you creating adaptable exercise regimens
Some people may lack the opportunity or flexibility to hit the fitness center daily. Personal training software programs contain booking features that allow clients to select a suitable time. As their coach, you give them access to your calendar with open slots.
Help your customers workout when it's convenient. You can also plan your days to schedule time for rest.